River Fest 2022 will be in Linden at the Mill Pond area on June 25, 2022. Final plans are still in the making. Updates will be posted as everything is finalized.
June 25, 2022 12 Noon to 7PM
The River Fest is our annual music festival and only fundraiser (thus far). It is usually held on the last weekend of  June, from 12 noon 7pm. Several live, local bands come out to donate their time and talents for this fun-filled day by the river. If you're interested in being a craft, art, food, or business vendor please contact us. Water and land activities also take place, including but not limited to cardboard boat races, kayak and paddle board demos, games, activities and tournaments for all ages, raffles and more!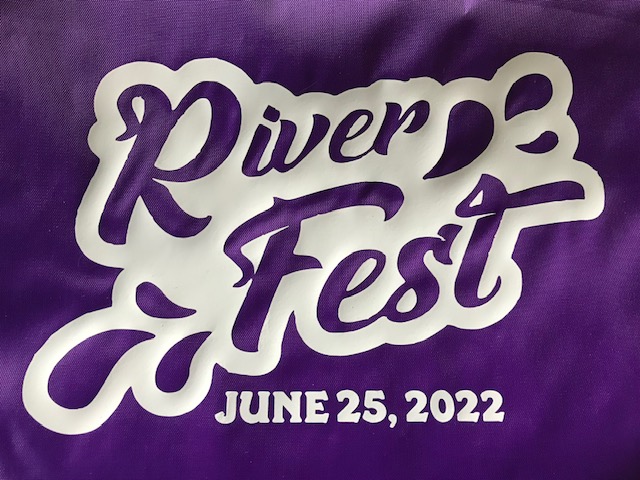 Tentative Schedule of Events for June 25th, 2022 River Fest
8:00 AM Set up for Keepers and vendors
10:00 AM Information Booth Opens
10:30 -12:30 PM Water Monitoring (Downstream or Upstream of Dam*)
12 Noon River Fest Event Officially opens
12:00-12:45 PM Band – Useless Information @ Gazebo
12:00-5:00 PM MSU Extension Mobile Boat Wash (Clean Waters, Clean Boats) Demonstration @ Launch ramp
12:45 Water Event – TBD
1:15-2:00 PM Band – Black Sheep @ Gazebo
1:25-3:40 PM Cardboard Box Regatta (Downstream or Upstream of Dam*)
2:00 PM Invasive Species Paddle @ Launch ramp
2:15 PM Water Event – TBD
2:30-3:15 PM Band – Maggots @ Gazebo
3:00 PM Water Event – TBD
3:45-4:30 PM Band – Rock Squad @ Gazebo
3:40 PM Duck Race – Ducks dumped at Spillway
4:45 PM Awards Ceremony for Cardboard Box Regatta, Duck Race @ Gazebo
5:-5:45 PM Band – PWJ @ Gazebo
5:45 PM Raffle contest awards drawing/ceremony @ Gazebo
6:15-7:00PM Band – Jon Fett Quartet @ Gazebo
7:00 PM River Fest Ends – Tear Down/Clean Up
*Location is weather dependent, Event day decicsion.
Updated 4/15/2022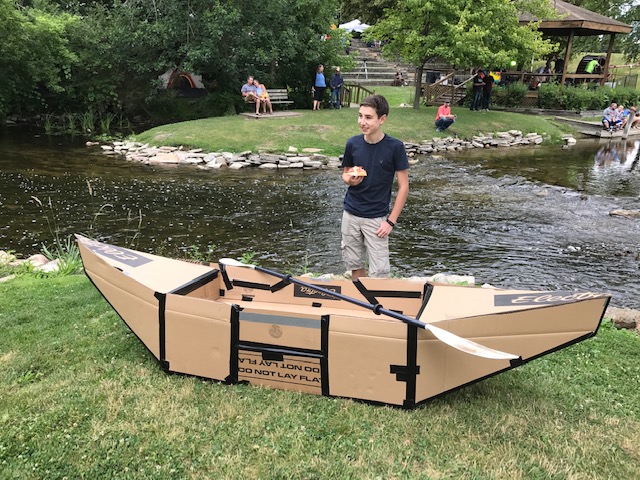 Join the
Cardboard Boat Regatta!
Sponsorship Opportunities
Donations
$10.00 – $1,000.00
Vendor Opportunities
River Fest will have several craft and food vendors available for purchases.
If you are interested in selling at the festival on June 25th or need more infomation, please contact Bethany using the link below.
Craft or Food Vendor Inquiry
Craft Vendor fee is $40.
Food Vendor fee is $150